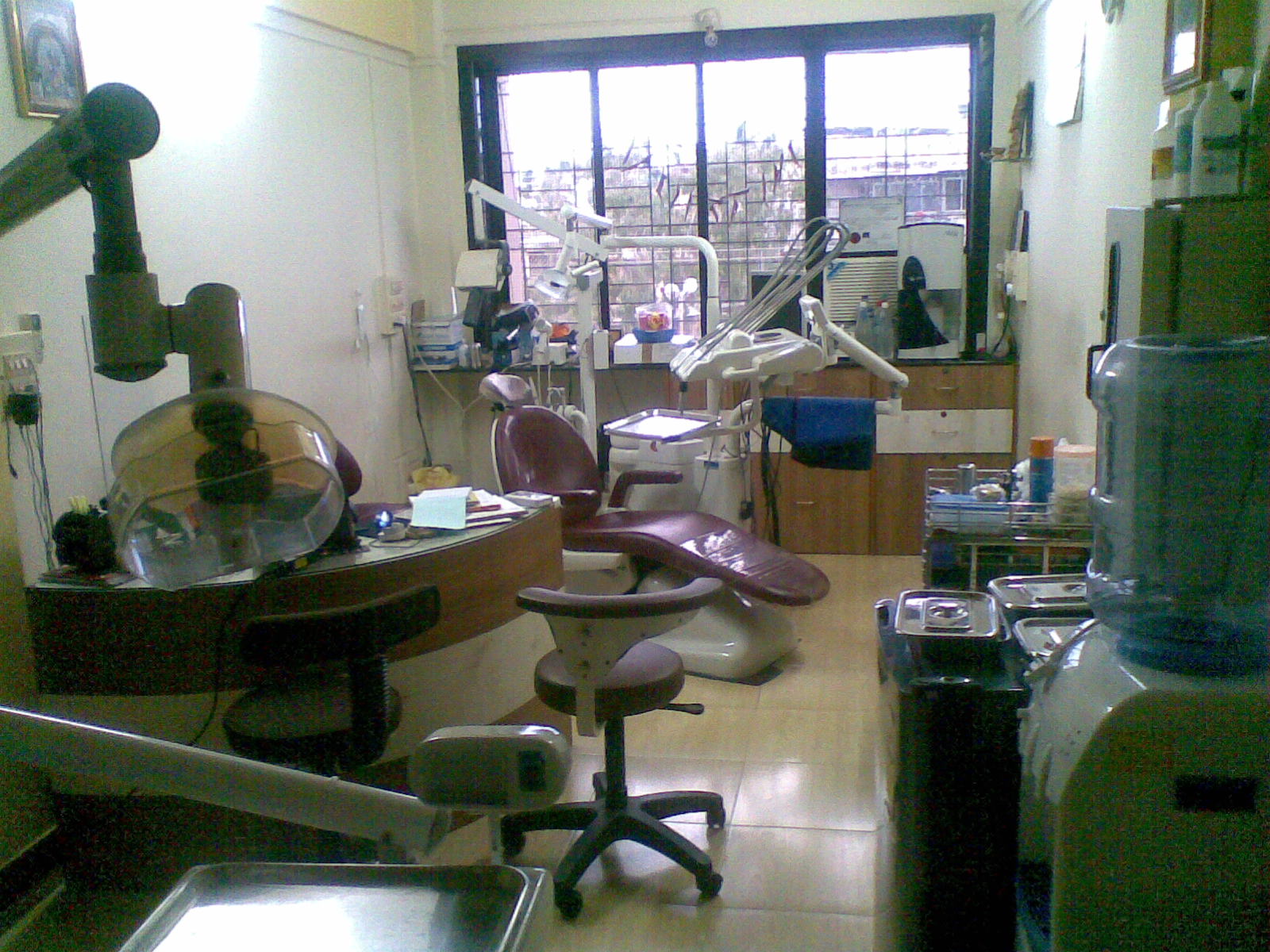 Welcome to our web site!
This is the Web Site of MHATRE DENTAL CLINIC & DENTAL IMPLANT CENTRE.
It is Trusted Name in field of Dentistry since starting.
This Clinic is known for Quality Dental Practice still at reasonable affording rates.

MHATRE DENTAL CLINIC & DENTAL IMPLANT CENTRE, a Multi- Specialty Dental Health Center, has started operating in Virar, Western Suburb of Mumbai, India to provide World Class Dental Care to the Dental Patients in Virar (Mumbai).



The center aims at providing different specialties of dentistry under one roof. This Dental Clinic is specially designed to meet patient's demands and to provide them satisfactory services. The dental clinic is equipped with two dental chairs & modern sterilizing equipments like U.V.Cabinet, Autoclave, Glass Bead Sterilizer etc..

It's A Multi specialty Hi-Tech dental clinic with all modern Facilities.
We will make dental visits painless & comfortable with advanced Anesthesia techniques and modern Pain Control Management Methods.

Also, it is the only clinic in this territory providing facility of SINGLE SITTING ROOT CANAL TREATMENT i.e. Single visit endodontics.
We have facility of Thermoplastic Gutta-percha coated Carrier based Obturation System and Continuous Wave of Warm Condensation Obturation System for root canal treatment giving more accurate & stable results in RCT with long term prognosis.

We have also facility of DENTAL IMPLANTS. (We are the pioneer in Virar to start this facility)

We get patients cum visitors from all over India (from Surat, Indore, Hyderabad, Bangalore, Chennai, Delhi etc.) as well as abroad (Singapore, U.S.A., Africa, Indonesia, Dubai etc.).
Call on +91-8446611539, +91-8446611582, +91-(0250)2504455 for Appointments
You can also Whatsapp on +91-8446611539 for the same